Latest News
Published on Wednesday 8th of September 2021
New hire to bring global EdTech experience to QA's senior management team
QA, the UK's largest digital and tech skills provider, announces that Simon Nelson will become CEO of its Higher Education business when Julie Noone steps down from the role in September 2021.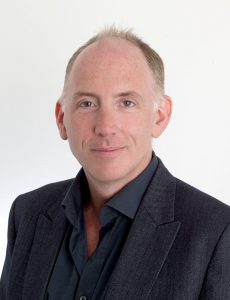 Simon brings a wealth of experience in the global EdTech market to QA. Founder and CEO of FutureLearn, the online learning platform launched by the Open University and used by world-renowned academic institutions, Simon was responsible for scaling the platform from start-up to a global audience of more than 15 million students. Prior to this, Simon played a key role at the BBC for more than a decade, leading the BBC Radio digital strategy and playing a major role in the development and launch of BBC iPlayer. Most recently Simon headed up the digital strategy at Nord Anglia Education, the world's largest international schools group.
Simon will join the QA Higher Education team at an exciting time for the business and the evolution of adult learning. Under Julie's leadership, it has grown from 1 to 6 university partners, offering more than 7,000 students a choice of 100 different programmes including degrees and degree apprenticeships. Julie will remain as Chair of QA Higher Education following Simon's appointment and as a Non-Executive Director on the Partnership Boards.
Paul Geddes, CEO of QA said: "I am hugely proud of everything that QA's Higher Education business has achieved with Julie at its helm. QA has a well-respected offering in the higher education sector that has continued to perform strongly despite all the challenges faced by the sector during the pandemic. We are delighted to welcome Simon to the QA team. Simon'1s knowledge of the Higher Education marketplace in the UK and globally, and his deep understanding of EdTech will benefit QA immensely."
Simon Nelson said: "I'm really excited to be joining the QA Higher Education team. They have done an amazing job, under Julie's leadership, to build a fast growing and profitable business that delivers exceptional outcomes for our students and is an excellent partner to the universities we work with."
Julie Noone commented:"The QA Higher Education business has been on a tremendous journey over the last 7 years. I look forward to supporting its continued development under Simon's leadership."
QA Higher Education works in partnership with universities, colleges and education specialists in the UK, to recruit, market and deliver a range of education programmes to international and domestic students from foundation level, to undergraduate and postgraduate degrees. Its partnership with Northumbria University was recently recognised with the PIEoneer public/private partnership of the year award.
Its partner universities include London Metropolitan University, Middlesex University, Northumbria University, Solent University, Ulster University, the University of Roehampton and South Wales University.
QA Higher Education offers programmes in a range of subjects from Accounting to Web Development, taught 7 days a week across 8 different teaching locations.
About QA
QA is a world-leading provider of tech skills, enabling organisations and learners to be winners in the digital revolution. It helps clients build in-demand tech skills through a comprehensive range of training and talent solutions that blend the best of live and self-paced digital training – including training courses, reskilling bootcamps, tech apprenticeships and degree apprenticeships. It also offers over 150 undergraduate and masters programmes in conjunction with its university partners.
Where organisations need diverse, junior tech talent, QA helps employers fill those gaps immediately through its Squad-as-a-Service proposition, or via entry-level apprenticeships. For clients with specific learning and development needs, QA creates bespoke solutions, blending elements of multiple offerings to build skills at scale across teams, departments and countries.
Globally, QA's Cloud Academy platform allows clients, tech teams to train at scale across a range of the most sought-after skills while its Circus Street platform provides similar, leading capability for clients, marketing and commercial teams.
QA serves more than 80% of the FTSE 100, many parts of government and the public sector, and is one of Microsoft's largest learning partners globally. More than 200,000 people learnt with QA last year.
Back to news
RELATED NEWS
Latest News
Con-gradulations!
300 students from Ulster University walked across the stage, marking the end of a prominent chapter and the beginning of a new one.